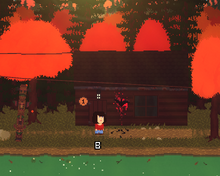 One of two bedded single room cabins the other
Cabin 2
off to the left.
Inside is a closet to take clothes off with, a record player, and an unusable bed. Once a music disc has been found and played on the record player, it will be there again in later plays.
A
green backpack
, the green Music Disc, and a
guitar
are spread on the floor. In the green backpack is the
bong
,
matches
, and a pair of
sunglasses
.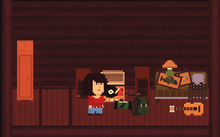 Ad blocker interference detected!
Wikia is a free-to-use site that makes money from advertising. We have a modified experience for viewers using ad blockers

Wikia is not accessible if you've made further modifications. Remove the custom ad blocker rule(s) and the page will load as expected.